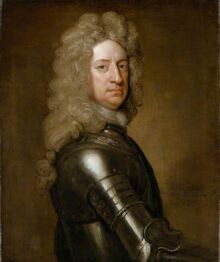 The Viscountcy of Saltash is a hereditary title in the Peerage of England. The seat is Fallbrooke House, near Andover in Hampshire, and their Town residence, Saltash House, is at Number 5, Portman Square, London.
History
[
]
The title was created after the Battle of Ramillies (23 May 1706) in recognition of the first Viscount's services during the War of the Spanish Succession.
Coat of Arms
[
]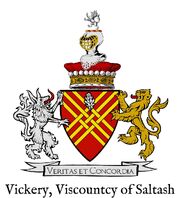 Gules, a saltire triple parted and fretted or, in chief an oak leaf per pale argent veined sable - a red shield with a gold saltire cross of three narrow bands loosely woven together, with a silver oak leaf with black veining upright at the top of the shield.
Supporters: Dexter: A wolf rampant argent langued gules, sinister a lion rampant or, langued gules. (On the viewer's left, a silver wolf with a red tongue, on the right, a gold lion also with a red tongue).
Crest: A wolf rampant argent.
Motto: Veritas et Concordia (Truth and Harmony)
The shield itself was awarded at some point during the Tudor period, although it was not likewise accompanied by the grant of a peerage, which grant did not occur until the reign of Queen Anne when John Vickery, Esquire, was created the first Viscount Saltash in recognition of his feats at the Battle of Ramillies in 1706. He was awarded the supporters to the shield at the same time.
The oak leaf was granted by George II to William Vickery, the second Viscount, after the Battle of Dettingen, the last battle at which a reigning British monarch was present.
Viscounts Saltash
[
]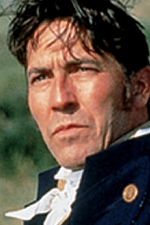 Previous holders of the title are:
John Vickery, (b. 1686, created 1st Viscount Saltash after the Battle of Ramillies 1706, d. 1745)
William Vickery (b. 1715, d.1783, acceded to title in 1745. (Fought at Dettingen.)
James Vickery (b. 1756), acceded to the title in 1783, his elder half-brother Edward having predeceased their father by two years.